Raising a Root Beer Float to the Miracles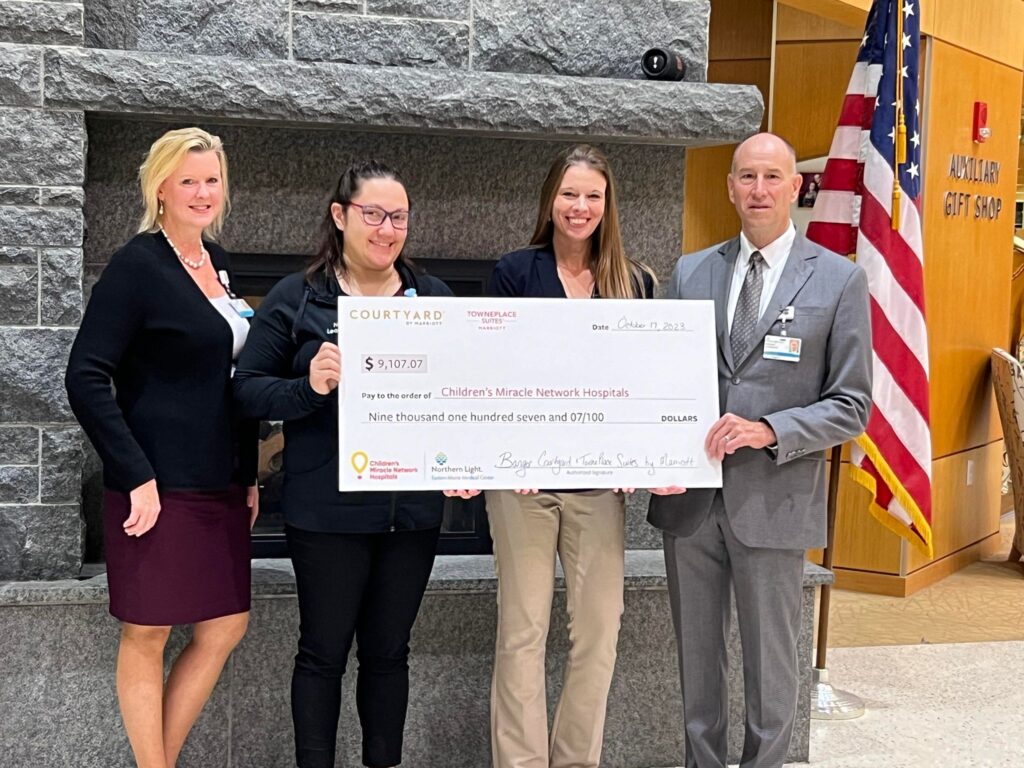 Through a sweet initiative, two of our local Marriott hotels are changing kids' health to change the future. The Bangor Courtyard by Marriott and the Marriott TownePlace Suites hosted root beer float fundraisers during August to celebrate National Root Beer Float Day and the 40th anniversary of Children's Miracle Network Hospitals partnership with Marriott. The floats were made and enjoyed by donation, all of which go to benefit kids needing care at Northern Light Eastern Maine Medical Center, and earlier today, Erica Whitten, dual director of Sales at the Courtyard and the TownePlace Suites, stopped by the Medical Center to present a check for their fundraising efforts – a remarkable $9,107.07. 
This year marked an incredible milestone for the two local Marriott properties. Since 2018, they have raised more than $25,000 to benefit the Medical Center's Children's Services, and they've done this one root beer float at a time!
"This fundraiser has become an amazing way to work with the greater Bangor community to help create miracles! What started with a root beer float stand at the two hotels has grown into large live scoops held through numerous local partner events, corporate sponsorships around employee appreciations, and hundreds of individual float kit deliveries.  Volunteers of all ages help make this fundraiser the success it is.  I am so very proud of the total being presented today," shared Whitten while speaking to local Bangor media, WABI and WVII.